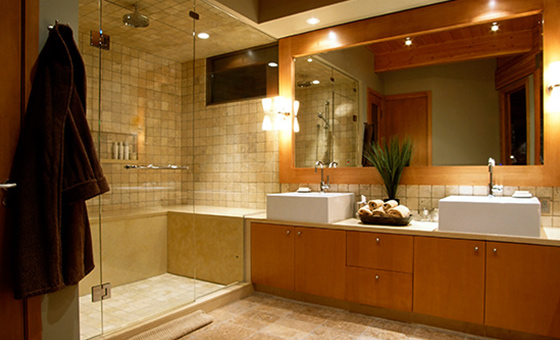 Finding a reliable bathroom renovation company that doesn't charge an arm and a leg for even the simplest renovations can be difficult. Luckily, Complete Bathroom Solutions has you covered if you live in Morley or any of the surrounding parts of Perth. We've been delivering leading renovation solutions for years and can help you with almost anything you need to be done.
Our professional service and impeccable reputation are backed by our friendly team and highly qualified contractors. We thoroughly assess every employee before welcoming them into our business, which means that you can rest assured that we'll do the absolute best job possible on your bathroom.
Complete Bathroom Makeovers in Morley
If you're looking for a bathroom renovation company you can trust, CBS has you covered. Our complete bathroom makeover solutions are designed to give you the biggest bang for buck. On top of this, we're committed to completing every renovation as quickly as possible to ensure minimal disruptions for you and your family.
At Complete Bathroom Solutions, our full bathroom renovations include:
Plumbing – As you probably know, quality plumbing is the key to a lasting, reliable bathroom. It's crucial to ensure pipes and fittings don't leak, baths and showers are installed properly and all other plumbing fixtures are high-quality. Otherwise, you may suffer water leaks and other problems that could be extremely costly to fix.
Plastering – A high-quality finish isn't possible without professional plastering, and that's exactly what we provide. If you want us to, we can completely re-plaster your bathroom, transforming it to like-new condition.
Tiling – One of the key components of bathroom renovations is high-quality tiling. We employ a team of tiling professionals to ensure all jobs are completed in line with our industry-leading standards.
Electrical – Getting electrical work right is about more than just creating a functional bathroom space. In fact, poor-quality electrics can be deadly, especially wiring is left exposed to moisture or in direct contact with water or metal surfaces.
Joinery – A job simply isn't complete without the finishing touches. Our joinery team allows us to deliver a quality finish that simply isn't seen in the Australian renovation business.
Painting – At the end of each job, our professional painters will come in and add the final layer of paint, delivering the professional finish that we're renowned for.
As you can see, there's a lot of different things to think about when it comes to bathroom renovations. Let us take care of the hard work for you. Sit back, relax and watch our progress.
Get Your Custom Bathroom Design
Along with our standard renovation services, we also offer complete start-to-finish packages that include bathroom design. We will pair you with one of our experienced designers, who will sit down for an initial consultation to find out:
– Exactly what you want your bathroom to look like when we've finished.
– What sort of finishes and/or materials you want to use.
– What your budget is and how flexible you are.
Even if you're not exactly sure what you want, we will be able to work with you to come up with a plan of attack.
Following the initial consult, our designers will work on a renovation plan based on your ideas. Once we've finished, you will be able to request edits if required until you have the design of your dreams.
Our Morley bathrooms team also work in all surrounding suburbs such as Noranda, Beechboro, Dianella, Kiara, Bedford, Embleton, Bayswater, Bassendean, Mount Lawley, Balcatta and Bedford.
Speak With Our Team to Find Out More
Our Morley bathroom makeover team is available to chat at your convenience. We can answer questions about prospective renovations and arrange an initial project meeting if you're interested in going ahead.
Give us a call or send an email to find out more!