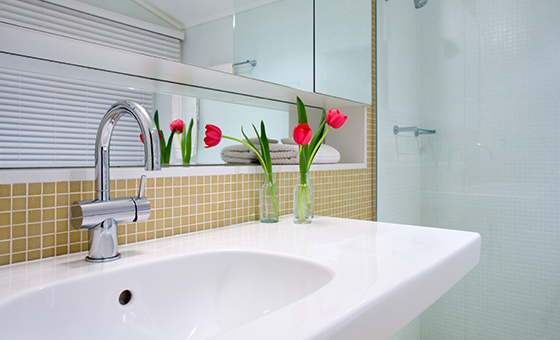 Here at Complete Bathroom Solutions, we're fully equipped to deal with a wide range of plumbing issues, regardless of their size or complexity. Our team of highly-trained plumbers cares about their work, and we tackle every job with the care and finesse it deserves.
Our Dianella plumbers also work in all surrounding suburbs such as Westminster, Mirrabooka, Noranda, Nollamara, Morley, Yokine, Menora, Inglewood and Bedford.
On top of this, we're available to deal with a wide range of plumbing services throughout Dianella and the surrounding parts of Perth. There's nothing too hard for our highly skilled team. We are:
– Highly experienced, with years of direct industry experience, on-the-job training and a range of advanced plumbing skills.
– Fully licenced and insured, which means you don't have to worry about any issues whatsoever if you decide to work with our team.
– Committed to excellence, and every single one of our team members understands how important it is to complete each job in accordance with our extremely high standards.
If you're having second thoughts, have a look at our reputation. After years of industry-leading service across the region, we've developed an extremely strong reputation and left a steady stream of satisfied clients behind us.
We Offer Premium Plumbing Services Across the Dianella Region
At CBS, we're proud to be able to provide industry-leading plumbing services throughout the region. Our experienced plumbers are fully vetted and put through a skills and knowledge test before they join our team, so you can rest assured that they will do the best job possible.
Below is a short list of our most popular general plumbing services, but the honest reality is that there's very little that we can't deal with. If it involves taps, pipes or has water running through it, we're the people to call.
Our most popular services include:
● New bath installation, which generally includes the removal of your old bathtub and tidying up of your bathroom to ensure things are good as new.
● Leaking toilet maintenance, which is essential to reduce water wastage and prevent potential health hazards and nasty smells.
● New toilet installation if your old toilet is damaged or just unsightly. We can supply all the necessary parts, including the new toilet unit, and remove the old toilet if needed.
● Fixing dripping taps to reduce water waste. It's important to deal with leaks in a timely manner so that they don't get worse and result in costly problems that will take a long time to fix.
● Hot water system installation and maintenance because, as we all know, there's absolutely nothing worse than getting home from a hard day at work and not being able to take a hot shower.
We also offer a full range of general plumbing services. Again, we have the skills and equipment to deal with any plumbing need that might arise.
Our Team Takes Pride in Their Work
It's not a fluke that we're one of the highest-rated plumbing businesses in Dianella and, indeed, across the greater Perth region. Every single member of our team takes great care with their work to ensure you're left with the finish you deserve.
On top of this, you will find our plumbers approachable and happy to help. If you have any concerns or questions, simply ask us about them! We'll sit down and have a chat with you, dealing with any problems immediately – although we're completely confident that you won't have any issues whatsoever with our service.
Speak With Our Team Today!
Find out more about our plumbing services by reaching out to our friendly customer service team today. We're available to have a chat at your leisure, and we'll always take time out of our day to address your concerns.
Phone or email to find out more.