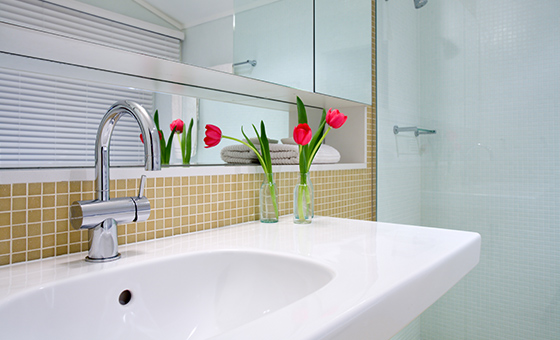 Complete Bathroom Solutions is your one-stop-shop for everything plumbing. We offer a full range of plumbing services throughout Perth and have the skills and experience to tackle any job, regardless of its size. Our highly skilled team is great at what they do, and we employ specialist staff to deal with potentially complex issues.
Our Perth plumbers also work in all surrounding suburbs to Perth CBD such as North Perth, Highgate, Northbridge, East Perth, West Perth, South Perth and Victoria Park.
On top of this, CBS is committed to providing industry-leading plumbing service throughout the region. We believe that you deserve access to premium service that doesn't break the bank, and we aim to deliver just that.
Why Should You Use CBS?
We honestly believe that we're right up there with the best plumbers in the greater Perth region. Because of this, we'll always recommend using our services to solve any plumbing problems you have. A few of the reasons why you should use the Complete Bathroom Solutions team include:
– Our plumbers are highly qualified, fully licenced and insured, meaning that there's absolutely no risk when you decide to contract us.
– We truly care about our clients, and our team throws its heart and soul into every job.
– We're committed to providing the high-quality finish that we've become famous for. Don't worry about us leaving a mess or not finishing a project properly. We understand that it's the little things that count.
– We don't believe in charging an absolute fortune for basic plumbing services.
As you can (hopefully) see, we're a customer-centred business with a focus on delivering excellent service at a competitive price. Why wouldn't you use us?
Our General Plumbing Services in Perth
We regularly get asked what sort of general plumbing services we offer in and around Perth. The following list details some of the most popular work we do:
Hot water system installation and maintenance – If you need a new hot water system, you're in the right place. We can supply and install a wide range of different systems, and we can even repair your existing unit if that's the most cost-effective option.
Dripping tap repairs – You would be hard-pressed to find a house that doesn't have a dripping tap somewhere. Unfortunately, leaky taps can result in a lot of wasted water and can, in the long run, develop into serious problems that cost a lot to fix. Let us fix them for you before they get to this stage.
Leaky toilet maintenance – Leaking toilets can also waste a lot of water (if the leaking from the containment tank) or cause a nasty smell (if leaking from the waste pipe). We can fix or replace all leaking toilets.
New toilet installation – When it's time for a new toilet, you can rely on us to install it for you. By the time we've finished, you won't ever know we'd even be there.
Bathtub replacement – Similarly, we perform a lot of bathtub replacements. If you want to change the style or replace an old tub, we're the team to call. Our plumbers can remove, replace and finish the area around your new bath, ensuring you're left with a neat, usable space you can enjoy for years into the future.
On top of these, we offer a wide range of other general plumbing services. Our team of experienced professionals is available to attend your property, assess the problem and provide an appropriate repair outline.
Speak to Our Team for More Information
You can find out more about the Complete Bathroom Solutions guarantee by getting in contact with our friendly Perth team. We're available to chat throughout the week, and we'll never pressure you into using our services if you decide not to.
For plumbers in any of these suburbs; Perth CBD, North Perth, Highgate, Northbridge, East Perth, West Perth, South Perth and Victoria Park – give us a quick call to find out more!